Good News :)


It's official, we are now contributors on durhamregion.com.
Here's our first article. Enjoy.
Protect your pet from heartworm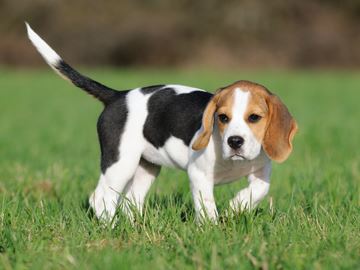 Protect your pet from heartworm
Pickering Animal Hospital, 14-1450 Kingston Road, Pickering,
905-420-1734
Spring has finally arrived and everyone is enjoying the warmer weather. But, the warm weather also brings mosquitoes which no one enjoys. Least of all our pets.
Mosquitoes can carry heartworm disease. One simple bite from a mosquito can transfer immature worms to a dog. These worms may then grow up to 30 cm in length and spread to your dog's lungs and heart. If not treated, heartworms can cause severe damage to the organs, which may result in death.
The answer? Preventative medicine. Consider the following:
According to "Heartworm in dogs in Canada in 2010", a study published by the Ontario Veterinary College's Department of Pathobiology, the occurrence of heartworm in dogs has increased by 60% since 2002. Of the 564 dogs that tested positive in Canada, 431 of them were in Ontario, and 80% of the dogs that were infected were not treated with preventative medication.
Of the 20% that were medicated, some owners missed doses. Also, it should be noted vomiting or diarrhea will affect absorption of the medication and, therefore, may neutralize the potency of the medication. Pills that get spit out won't work either.
These facts drive home the point that both owner vigilance and diligence are extremely important in the prevention of heartworm disease.
So, what's the first step you should take to ensure your dog is heartworm free this spring? Simple.
Get your dog tested
. The test is essential, even if your dog was on preventative medication last year.
If the test results in a negative, the vet will prescribe a preventative medication to help you keep your pets protected. There are several options available, from pills to a solution that is applied to your dog's skin. Talk to your vet about which type will work the best for you.
Pickering Animal Hospital
is committed to helping your pet stay healthy. Heartworm testing has begun, and preventative medications are available in the clinic.
Pickering Animal Hospital is located at 14-1450 Kingston Road in Pickering. For more information, call
(905) 420-1734
or visit
www.pickeringanimalhospital.ca.