Licensing your pet is the law, and helps if they get lost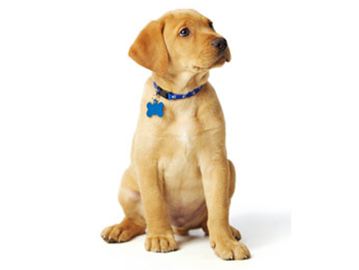 Registering/licensing your pet
Pickering Animal Hospital 14-1450 Kingston Road, Pickering 905-420-1734
Ajax News Advertiser
Most people don't think about getting a license for their cat or dog until a representative from animal services shows up at their front door. If you've tried to shush your dog or hide your cat before answering the door, you are not alone.
Not only is licensing your cat or dog the law, but it can also help return your pet to you if they are lost or injured. When you receive your pet's license, you will also receive a tag that can be attached to their collar. Your municipality's animal control will use the information on the tag to get your pet back home.
Every municipality has its own by-law, but most follow the same principles. All cats (including indoor cats) and dogs must be licensed. Some also require that ferrets be licensed as well.
In order to receive a license, you must present proof that your pet's
rabies vaccination
is up to date. Legally, all cats and dogs must be vaccinated against rabies.
The cost of licenses varies, but most municipalities offer discounts for pets that have been spayed/neutered and an additional discount if they have been microchipped. Proof of sterilization and microchipping must be provided to receive these discounts. Licenses are required annually, but some municipalities offer lifetime licences for pets that have been microchipped.
In
Pickering
, licenses must be purchased annually. An unsterilized cat or dog is $50, with a $10 discount if they have been microchipped. A sterilized cat or dog is $20, with a $5 discount if they have been microchipped. The fee is waived for service animals.
Licenses are only valid for that municipality, so if you move to a new city or town, you will have to get a new license.
If you are a resident of Pickering, you can get your pet licenses at Pickering Animal Hospital.